Silverthorne Seismic Wins Big: On August 27th, Silverthorne Seismic attended Denver Geophysical Society's 70th annual golf tournament. The event was held at The Ridge Golf Course at Castle Pines North, CO. It was great to see so many people come out and participate during these trying times. Many people have been locked away in their homes since the beginning of the pandemic, so it was a great time to get people out to network and enjoy some fresh air.
The event consisted of several contest for each team to participate in. Some of these contests included a putting challenge, longest drive contest, and a hole-in-one shootout. Silverthorne brought out two amazing teams to participate in the tournament, and these teams came to win! President of Silverthorne Seismic, Bart Wilson's, team won the 1st place championship trophy. His team included Brian Winter, Steve Jumper, and John Pollard. John Fortier's team won the 1st place first flight trophy. His team members were David Fenton, Kevin Liner, and Paul Differding. Every team there played a great round of golf!
Silverthorne Seismic's Trophies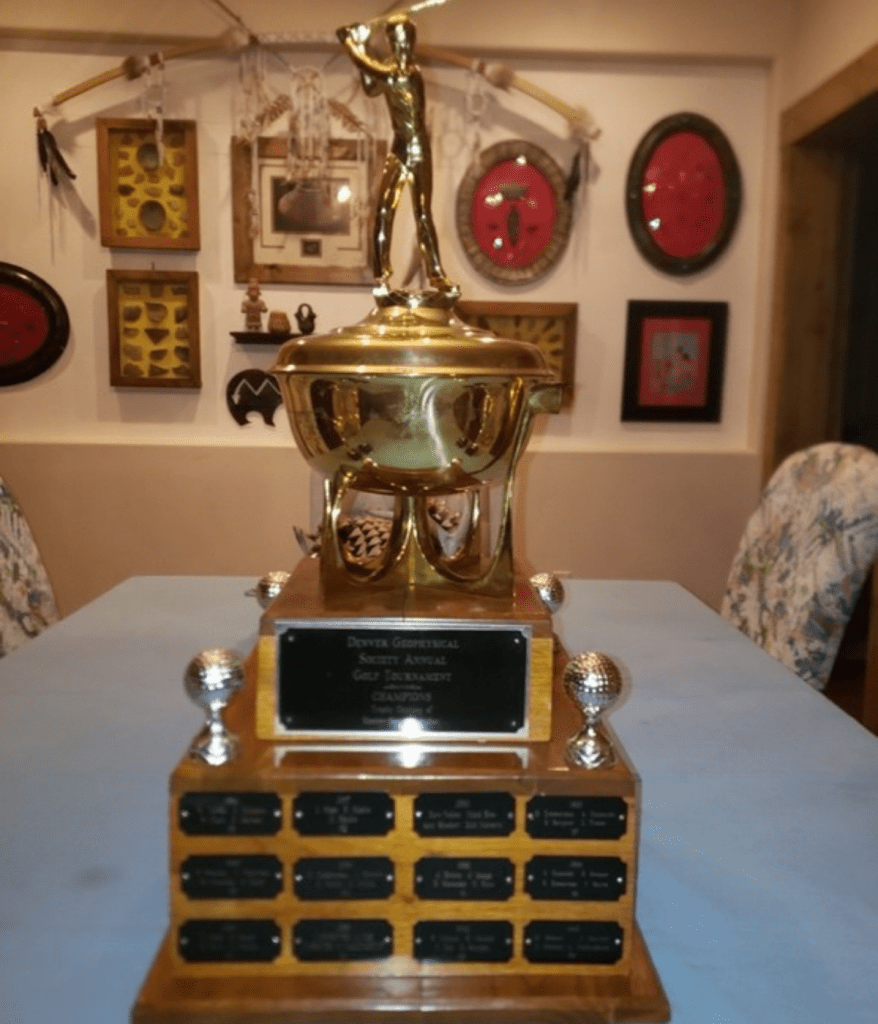 1st Place Championship Flight Trophy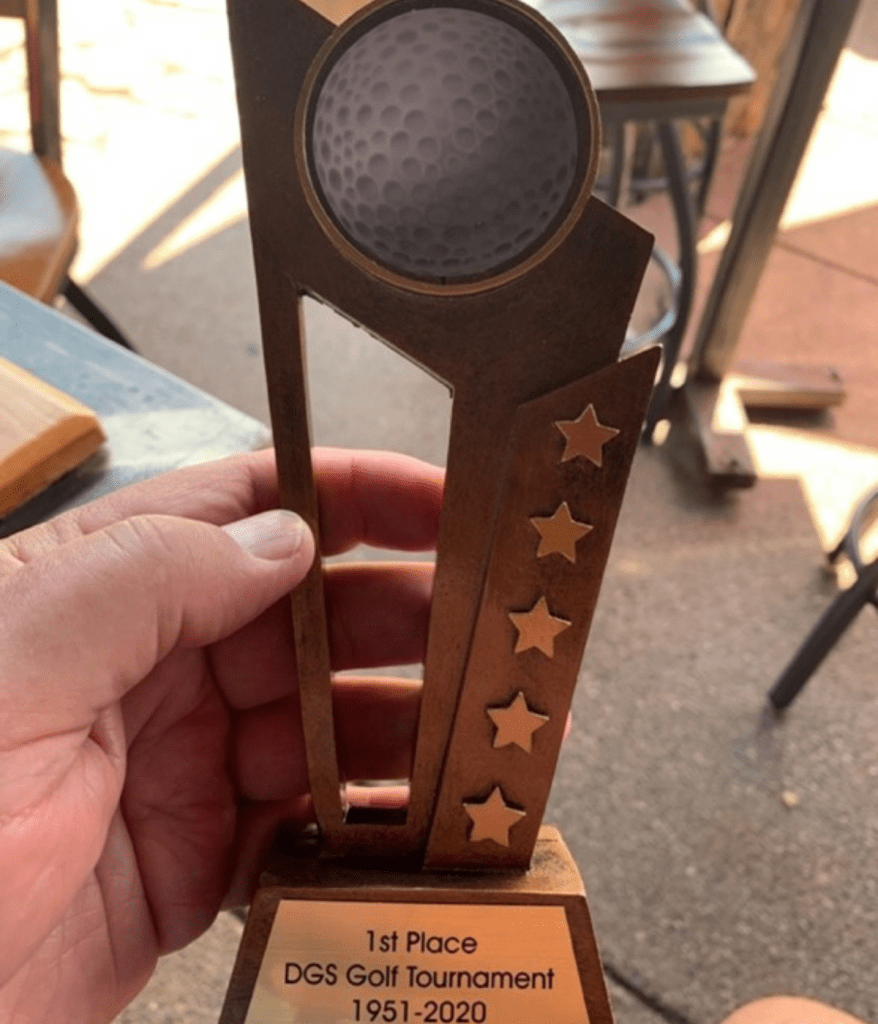 1st Place First Flight Trophy
Overall, the DGS golf tournament was a fun-filled event with great networking opportunities. All donations from the event will go toward the Denver Geophysical Society's College Scholarship Fund. Silverthorne definitely recommends this event and looks forward to attending again next year.